How to use the plugin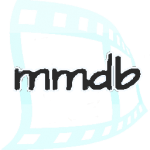 The My Movie Database plugin can be used via shortcodes or inside WordPress posts (and post types).
After installing the plugin three custom post types are created in WordPress: Movies, TvShows and Persons.
You can disable any one of them (or all of them if you want to use this plugin only via shortcode) by going into the Advanced options tab of the Movie Database options and selecting "No" for the post types you don't want.
The shortcode method will always be available for all resource types (Movies, TvShows, etc) regardless of the state of the plugin options for each post type.
Below are instructions for the two methods: WordPress posts and shortcodes